Philosophy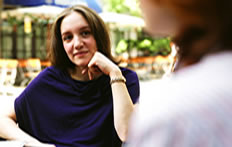 The programs of Chai Center arise from a common desire for excellence in meeting the needs of children and their families.  Our philosophy is one of nurturing, growth and development, relationships and understanding - all in the goal of establishing a love for learning, a fascination with holidays and life cycles events, and a passion for approaching the world in a Jewish way.
Children are treasured for their uniqueness and individuality, and are encouraged in self-expression.
The basic philosophy behind our curriculum is that children learn best by doing. The program activities are therefore designed to help children learn more about the world, their heritage and their values through hands-on activities and active involvement.
While Chai Center operates classrooms which are individualized in their goals & objectives, each classroom forms its specific aims within the context of these principles.
 At Gan Shalom we see each child as a unique and precious gift entrusted into our care. This concept is what governs our school's educational approach. At The Chai Center preschool emphasis is placed on the individual child and on encouraging each child's innate inquisitiveness and thirst for knowledge. Small classes and high student-teacher ratios ensure each child receives individual and caring attention.